TRACK OF THE DAY /// Keb' Mo' – Riley B King (2004) Tribute to B.B. King
20 Maggio, 2015
---
He's a King without a castle or a crown
And every night he lays his body down
In a different town but one thing stays the same
Everybody knows his name.
---
Purtroppo questo 2015 ce ne sta portando via troppi. Lo scorso 14 maggio è toccato a B.B. King.
La Track of the Day di oggi è il nostro modo di ricordare un artista che ci ha dato tanto e che ha dato tanto al mondo della musica. Riley B King se ne è andato e noi vogliamo rendergli omaggio proponendo un brano dedicatogli nel 2004 dal cantautore americano Keb' Mo'.
Il pezzo, scritto a quattro mani con Robben Ford, è un tributo senza mezzi termini a chi con le sue note, le sue parole, la sue storie ha saputo emozionare chi lo ascoltava. Il brano, contenuto nell'album Keep It Simple vincitore di un Grammy nel 2005 (Best Contemporary Blues Album), non poteva che chiamarsi "Riley B King".
Questo il nostro saluto al re del blues.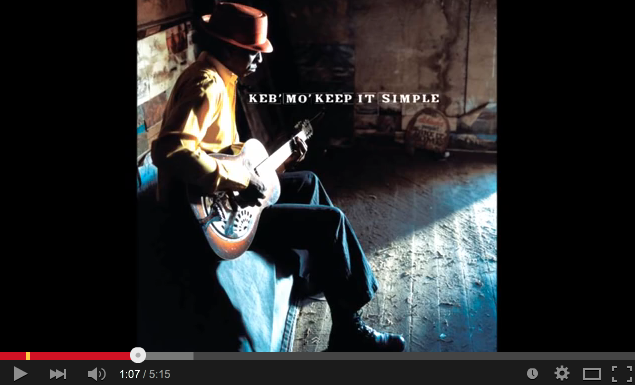 SECONDO NOI TI POTREBBE INTERESSARE ANCHE: