Track Of The Day // Tomorrow-Now Your Time Has Come.
6 Maggio, 2015
---
Nella prima stampa del 1968, John "Junior" Wood, John Charles Alder, Keith Hopkins e Steve Howe crearono, per la EMI Records, un capolavoro targato con l'omonimo nome della band.
Ci furono due stampe del disco Tomorrow e nella seconda, dove sono state aggiunte altre 12 tracce, Ron "Would If You Let Him" Wood al basso compare per ben due volte!. Il gruppo prese il lancio grazie a John Peel, segnatevi questo nome perché lo ritroveremo a breve nella rubrica "THE ONE OF THE WEEK", che divenne un loro fan proprio col pezzo che ho scelto per questa TRACK OF THE DAY !!!!!!
---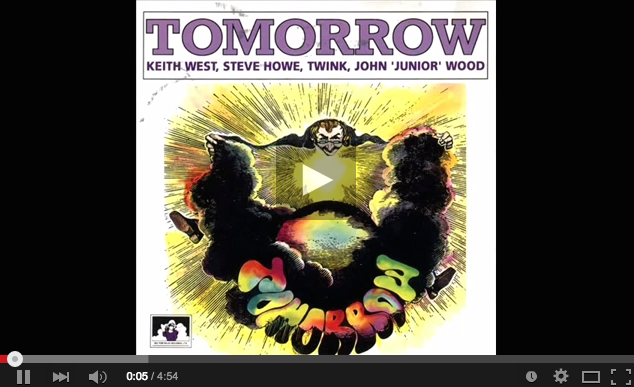 ---
SECONDO NOI TI POTREBBE INTERESSARE ANCHE: