IT'SSS GAMEE TIME // NCAA: Syracuse vs Connecticut (2009)
25 Luglio, 2015
---
Eccoci con una nuova puntata di "It's Game Time!". Questa volta ho deciso di cambiare le carte in tavola: non sarà una partita NBA quella che vi sto per proporre, bensì una delle più belle partite del college basketball NCAA.
Anno 2009. Al Madison Square Garden di New York si sfidano nel torneo Big East le squadre di Syracuse e di Connecticut. Gli Orange sono guidati dal Rookie of the year 2008 Jonny Flynn e dalla futura scelta Nba Wesley Johnson.
---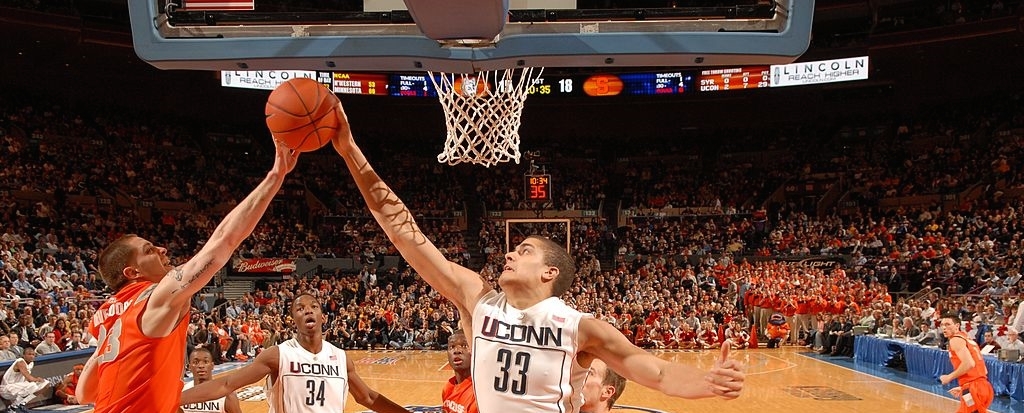 ---
Gli Huskies, invece, hanno dalla loro parte giocatori come AJ Price, Hasheem Thabeet e Kemba Walker. Inoltre, entrambe le squadre hanno un giocatore che verrà a giocare in Italia: da una parte Andy Rautins, dall'altra Jerome Dyson.
---

---
Lo scontro tra la due squadre è spettacolare: Flynn chiuderà con 34 punti, a cui risponderà Price con 33; sei giocatori andranno a referto con almeno 20 punti. Per convincervi a guardarla, vi dirò con questa partita finirà con ben più di un overtime, anzi, ne detiene il record. Mettetevi comodi che si parte.
---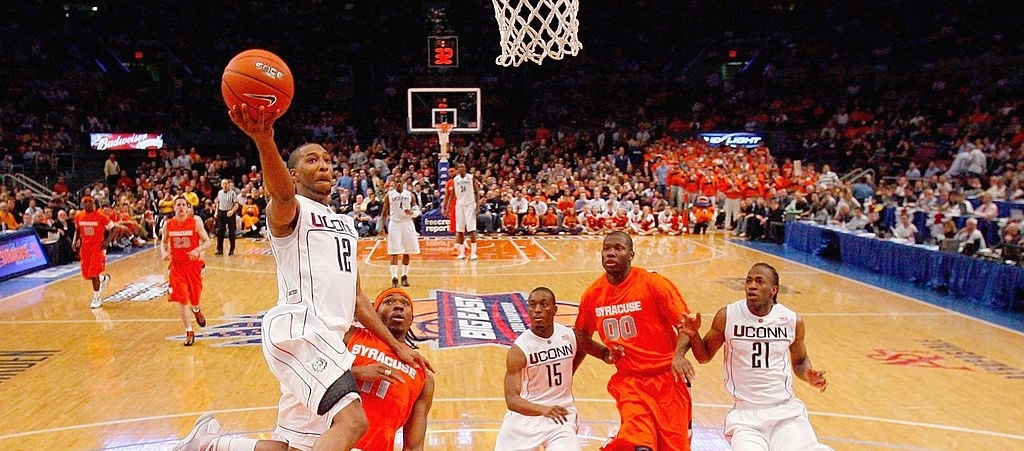 Streaming Game
---
SECONDO NOI TI POTREBBE INTERESSARE ANCHE: