PASS THE POPCORN // FIVE YEARS (2013).
10 Febbraio, 2016
---
″ I guess I was one of the first to really say:
I'm USING rock'n'roll as a medium″
---
Di quante vite dispone un artista? Quante volte è in grado di rigenerarsi? Quante volte può rinnovare completamente la propria immagine? Nel mondo frenetico della musica contemporanea, solo due figure sono riuscite a trasformarsi radicalmente nel corso degli anni: David Bowie e, che piaccia o no, Madonna; e la seconda è sicuramente in debito col primo.
Per commemorare la scomparsa, solo un mese fa, del Duca Bianco, ecco a voi FIVE YEARS, bellissimo documentario della BBC che racconta le cinque svolte più significative nella carriera di David Bowie: dal glam rock di Ziggy Stardust, al soul di "Young Americans"; dalla rigenerazione elettronica berlinese di "Heroes", all'affermazione del Duca Bianco; fino al trionfo di "Scary Monsters"e al successo internazionale di "Let's Dance". Insomma, cinque anni per tratteggiare il profilo di uno dei più influenti artisti del XX secolo.
STREAMING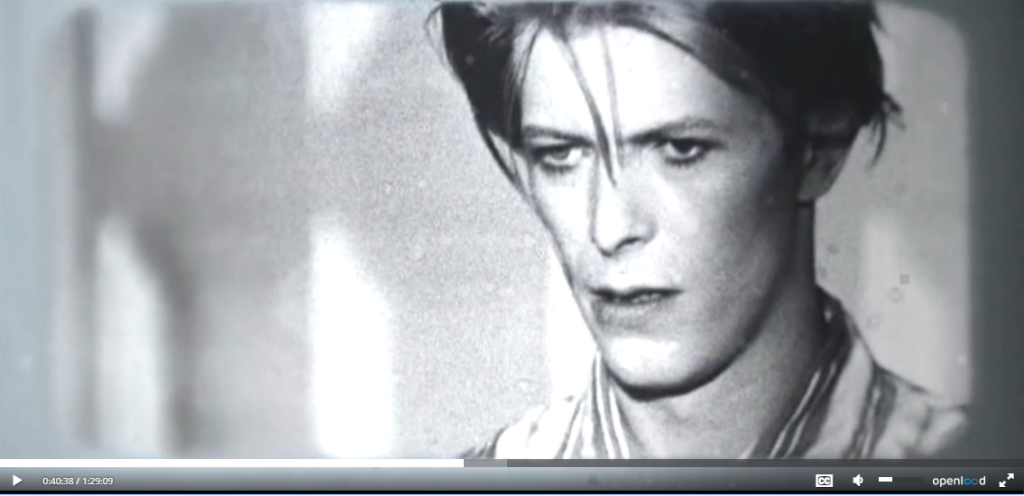 ---
SECONDO NOI TI POTREBBE INTERESSARE ANCHE: