INVANIMATION /// YELLOW SUBMARINE (1968)
22 Aprile, 2015
---
Per mille fulmini, ragazzi! Il regno di Pepperland è in pericolo! I terribili Biechi Blu hanno pietrificato i suoi abitanti! Solo il prode Sgt. Pepper è riuscito a fuggire a bordo del suo Sottomarino Giallo. Chi mai lo aiuterà? Ecco farsi avanti quattro ragazzotti di Liverpool.. Musicisti, dicono… Riusciranno i nostri eroi a scampare ai pericoli dei Sei Mari e ad approdare a Pepperland? Usciranno vincitori dallo scontro con il terribile capo dei Biechi Blu? Il paese sommerso ritroverà pace, armonia, amore, musica e colore? Certamente, se i tuoi alleati sono i The Beatles!
---
George: John!
John: George?
George: How do we get them out?
John: Break the glass.
Ringo: We can't, it's Beatle-proof.
John: Nothing is Beatle-proof.
---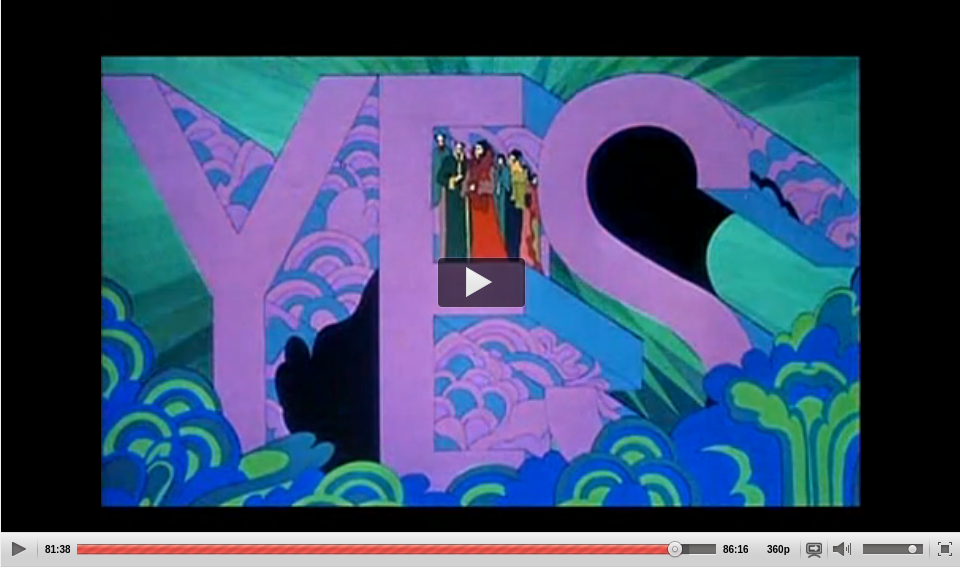 ---
SECONDO NOI TI POTREBBE INTERESSARE ANCHE: