PASS THE POPCORN / THE ROCKY HORROR PICTURE SHOW (1975)
23 Aprile, 2015
---
Cult. Come altro definirlo? Eccessivo, forse. Kitsch, senz'altro. Sfrontato, anche. Proprio come gli anni in cui è stato girato. E con una colonna sonora da brivido. Vero e proprio oggetto di venerazione da parte dei fan, che lo ripropongono dal vivo, dopo ogni proiezione, in ogni angolo del mondo. Cosplay prima del cosplay. Con l'aggiunta di passi di danza e hit da cantare a squarciagola. Ogni occasione è buona, per rivederlo. E per un TIME WARP. So, LET'S DO THE TIME WARP AGAIN!
---
 «Don't get strung out by the way I look. Don't judge a book by its cover.  
I'm not much of a man by the light of day, but by night I'm one hell of a lover! 
I'm just a sweet transvestite, from Transsexual, Transylvania».
---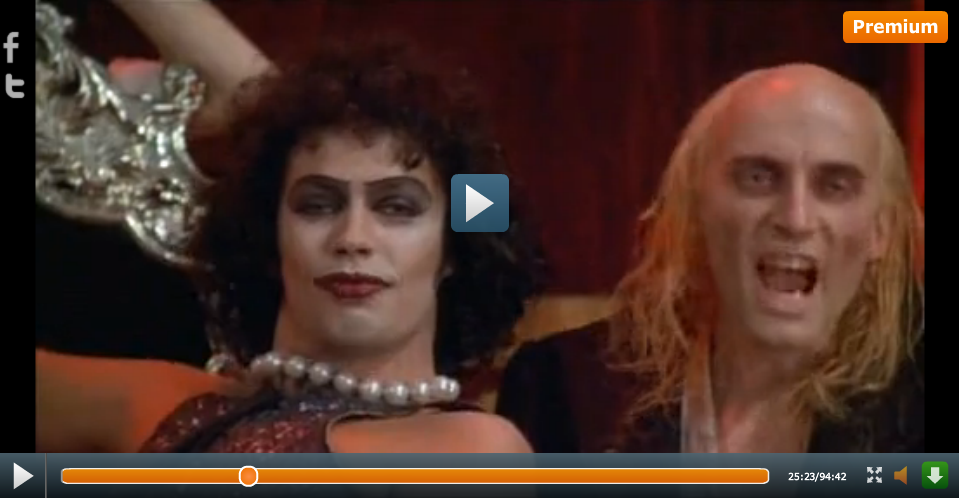 ---
SECONDO NOI TI POTREBBE INTERESSARE ANCHE: