Pass The Popcorn // A Band Called Death.
10 Agosto, 2015
---
Before Bad Brains,
the Sex Pistols or even the Ramones,
there was a band called Death.
---
Prima dei Bad  Brains, prima dei Sex Pistols e persino prima dei Ramones c'era una band composta da tre fratelli… chiamata DEATH. I tre "from the D", per dirla nello slang di Detroit, suonavano PUNK prima del PUNK, in una città monopolizzata dal sound della Motown Records e dall'avvento della disco music.
(Ve ne abbiamo già accennato in una recente "Track Of The Day" dal titolo KEEP ON KNOCKIN': non siate pigri andate a curiosare!)
David Hackney alla chitarra creò uno stile incrociato tra Pete Townshend e Jimi Hendrix, mentre Dannis Hackney, alla batteria mostrava tutte le influenze dai dischi di Alice Cooper e Bobby Hackney, cantante, aveva questa folle idea di essere come Paul McCartney, nonostante le evidenti differenze di carnagione.
Il documentario non racconta semplicemente l'uscita del loro disco,  ma l'amore verso la propria musica senza mai scendere a compromessi: basti pensare, ad esempio, che durante le registrazioni,  la Arista Records cercò di cambiare, prima della pubblicazione, nome alla band: i testi spirituali che David scriveva, a loro dire,  non sposavano affatto né il nome del gruppo né il loro sound. Ma niente da fare, i fratelli Hackney furono irremovibili; e così l'album rimase in soffitta per "qualche" anno… anche perché, durante il loro trasferimento in Vermont, furono accusanti, a causa del loro volantinaggio pubblicitario, di "reclutamento propagandistico con il fine di formare "criminal-gang".
Però ciò che dai alla musica, prima o poi ti ritorna dietro ed infatti… 3….2..1 PLAYYYY ! BUONA VISIONE!!
Streaming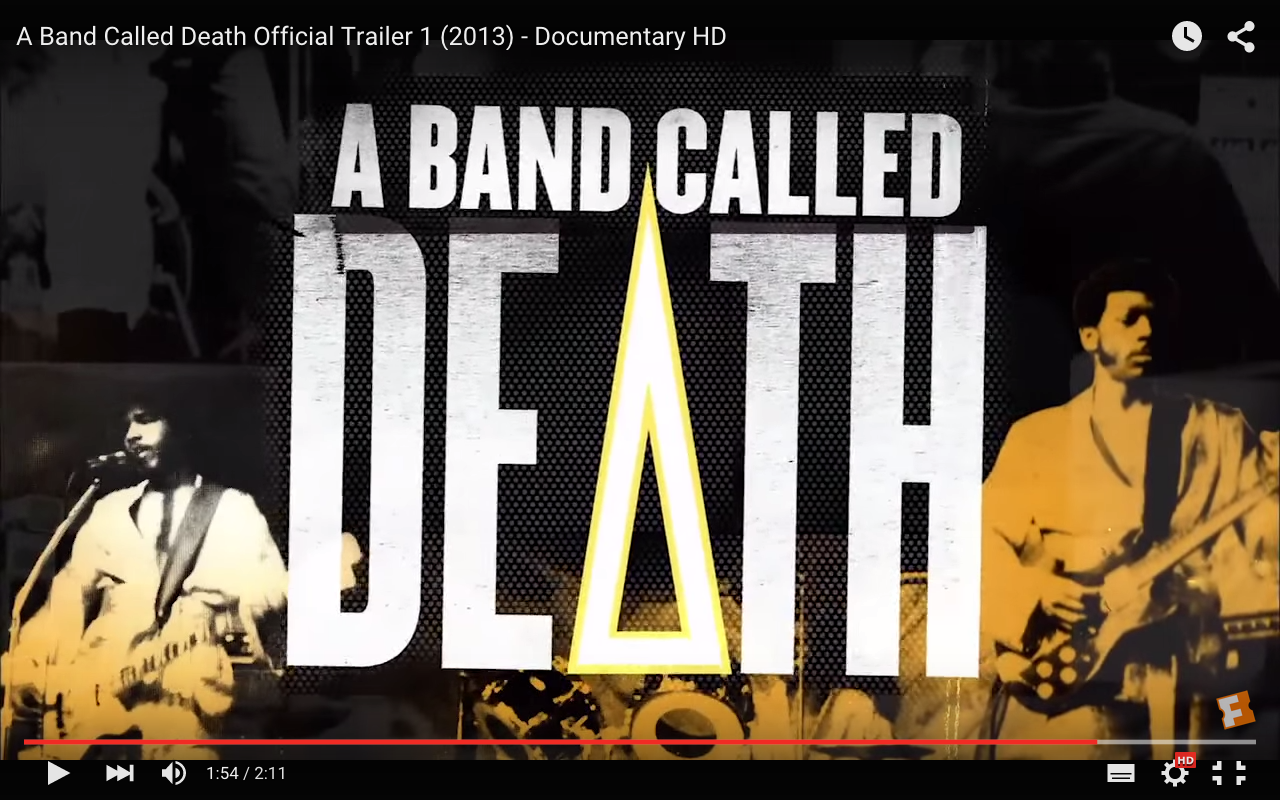 ---
SECONDO NOI TI POTREBBE INTERESSARE ANCHE: