Track Of The Day // The Message – Kamasi Washington (2015)
17 Dicembre, 2015
---
Il sassofonista (tenore) jazz e compositore Kamasi Washington, nato nell' 81 a Los Angeles, California, è una della più grandi sorprese di questo 2015. Rilascia il suo primo studio-album "The Epic" nel mese di maggio per l' etichetta "Brainfeeder" e subito conquista l' attenzione e la curiosità del pubblico mondiale, pur avendola già guadagnata in passato grazie alle sue numerose collaborazioni con artisti quali Wayne Shorter, Herbie Hancock, Horace Tapscott, Gerald Wilson, Lauryn Hill, Nas, Snoop Dogg, George Duke e, per l' album To Pimp A Butterfly, Kendrick Lamar. 
---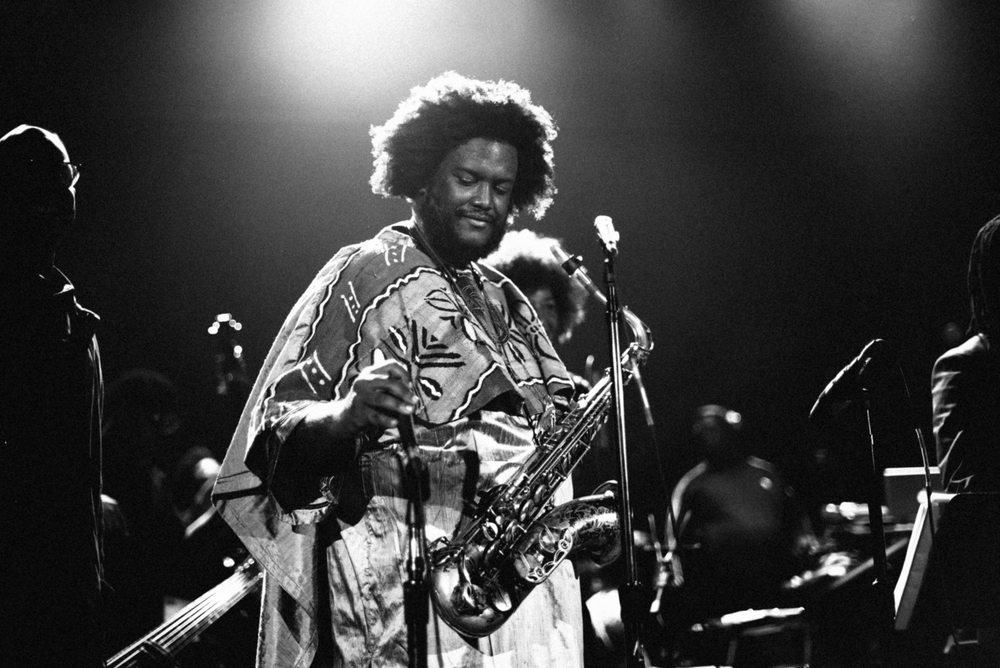 ---
Sulla nostra pagina facebook, potete trovare dei video per la sezione "Track By Track" della sua esibizione al Monk Club di Roma tenutasi ad ottobre, durante il quale , insieme ai suoi impeccabili musicisti di accompagnamento, ha incantato un locale strapieno con la sua improvvisazione sempre originale;
Oggi vi proponiamo "The Message" per la sezione "Track Of The Day"!!.
---
---
Vi proponiamo anche qualcosa in più! Questo è il video del concerto di Kamasi Washington per il Jazz Night In America al Regent Theater in Downtown L.A…
---
---
SECONDO NOI TI POTREBBE INTERESSARE ANCHE: